Already a MHSBC member and you wish to volunteer?

Indicate your interest as a MHSBC volunteer with the following options.

Download, print, fill-in, and mail the attached PDF MHSBC Volunteer Form.

Fill in and submit the short version MHSBC Volunteer Form online.

Email us: MHSBC archives, or call us: telephone (604-853-6177).


Society Volunteers - Listed Alphabetically
| | | |
| --- | --- | --- |
| Irene Adkin | Hildegarde Baerg | Menno Bergen |
| Marie Doerksen | Hilda de Haan | Joan Enns |
| Jacob Esau | Waltrude Gortzen | Dolores Harder |
| Helen Ho | Cheryl Isaac | Linda Klassen |
| Brian Knoll | John Konrad | Agnes Loewen |
| Marjorie Major | Jennifer Martens | Robert Martens |
| Sandi Massie | Elma Pauls | Wilfred Penner |
| Arlene Peters | Mary Ann Quiring | Peter Rahn |
| Gerhard Rempel | Helga Rempel | Julia Toews |
| Laura Unger | Al Wall | Dolores Wall |
| | | |
| --- | --- | --- |
| Elmer Wiens | Henry Wiens | Pat Wood |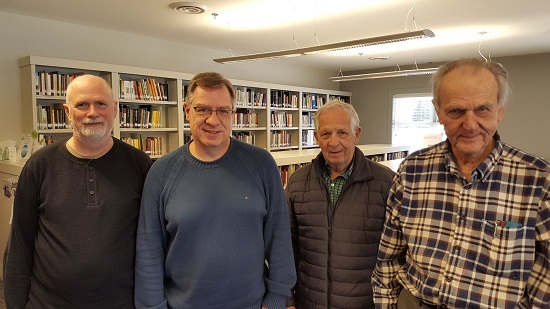 MHSBC Investment Committee
Rod Ewert, Richard Thiessen, John Konrad, Peter Neudorf