Mennonite Historical Society of British Columbia Presents
Future Events
For more information please contact:
Mennonite Historical Society of BC
1818 Clearbrook Road
Abbotsford BC V2T 5X4
E-Mail: archives@mhsbc.com
Telephone: (604) 853-6177
Our AGM is coming up in April! Mark your calendars! Everyone welcome,
though only members can vote.
Please attend! You will hear the reports, there will be discussion and a vote.
Become a member to get your voting card for the AGM.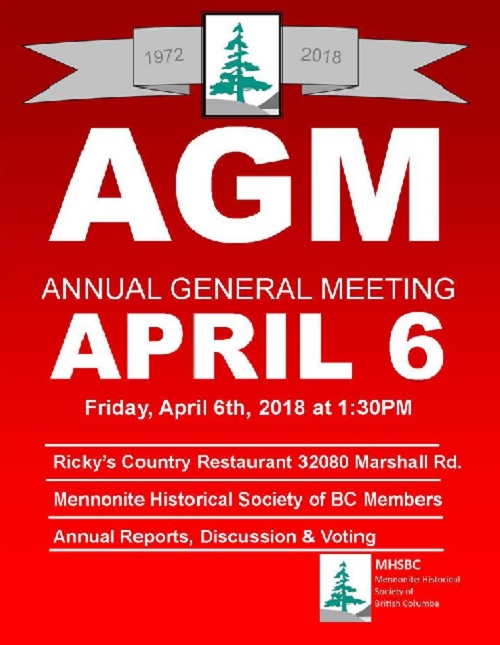 MHSBC Future Event
"Moving from Fear to Gratitude: Mennonite Immigration to Canada after WWII"
Date and location yet to be determined.
Watch for further details!